Why choose Flash Immobilier?
It's easy.

You can sell with a broker and keep thousands in your pockets.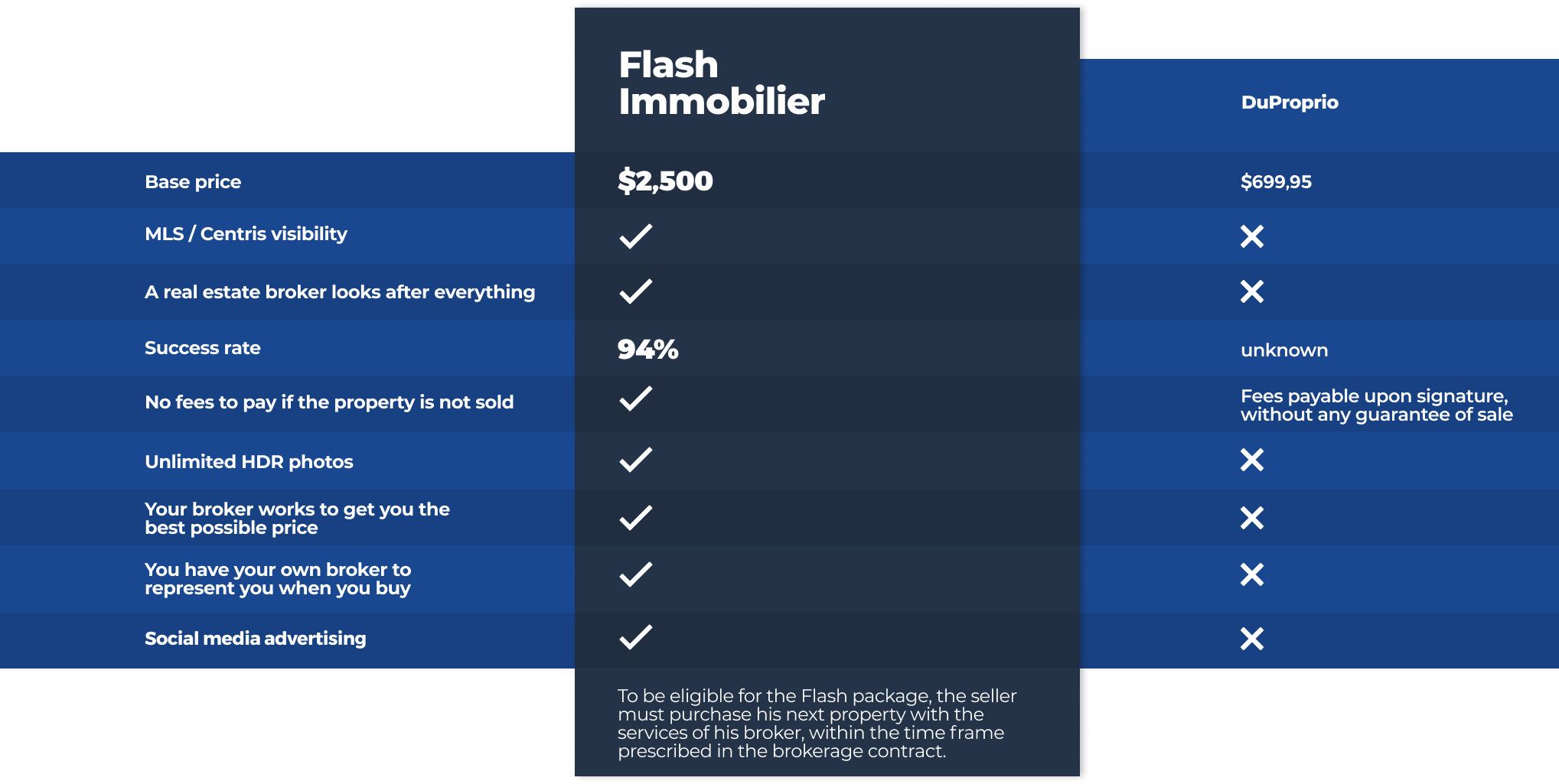 The numbers never lie. Flash Real Estate is your
best

option to sell in Outaouais!
Flash Real Estate Agency is proud to offer its selling customers the choice of choosing our fixed price package.
This innovative offer will not only allow you to save a lot on brokerage fees, but also to benefit from the services of a real estate professional who will be able to sell your property quickly and without hassle.
Here is how much
you're going to save
in commission
Value of your property
More in your pockets !
*Compared to an average commission of 5%, including GST and QST
Great guys to do business with. Would recommend them to anyone.
George C.
One of the BEST services we have ever received. We dealt with Carl Hozjan for our first home purchase, and he was one of the best realtors we could have ever asked for. He was patient with us, extremely helpful and informative throughout the process of finding us a home. He ensured that we felt comfortable with every decision we took and was always open to suggestions we brought forward. Mr. Hozjan contacted us when we were curious of understanding the market in an unfamiliar neighbourhood and gave us detailed information. He was professional at every step. Needless to say, I am very happy that he was our guide to purchasing a new home. Thank you so much Carl, we will definitely refer future customers your way.
Astrid S.
Dan Lozinski is an EXCELLENT choice for your realtor needs! We are very pleased with his knowledge, character and professionalism in the the real estate business! The process of selling our home has been smooth and painless with Daniel offering us excellent care and guidance throughout! We sold our home in just over a month and we are so appreciative! We didn't know Daniel before listing our house and took a chance on a recommendation from our mortgage specialist! That said, we would highly recommend hiring Daniel from Flash Immobilier for your Realtor needs - you will not be disappointed!
Stacy
Totally recommend Carl Hozjan as your agent for real states dealings. He works very hard and is very dynamic, always responding in a timely matter and providing feedback. We are very happy with the way he conducted business with us.
Kirenia